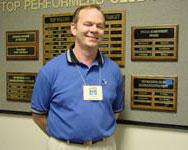 Phone: (734) 845-7493
Craig Peterson has been an Authorized Mitchell 1 Independent Sales Representative since 2000.
I am proud to represent the finest product line of shop management and repair information system tools in the automotive industry. Let me help you with your information and business system needs.
Services Provided
In addition to providing pricing, product information and product demos, Craig Peterson can provide additional services,* including:
Product Training
Computer Training
Network Installation
Software Installation
Hardware Purchase/Upgrade
Management Training
* Availability of services vary by sales rep. Additional charges may apply. Contact Craig Peterson for details.